I love baby boy clothes, they are so cute! I know everyone says girls are more fun to shop for but I don't agree with that, and yes I have 2 almost 3 VERY spoiled nieces and besides the headbands I think boys are just as fun to shop for! So for anyone struggling to find cute baby boy clothes this post is for you. Or for anyone with a shopping addiction for their unborn child (or born) like I do. :) I am a huge online shopper, I work all day so when I get off work the last thing I want to do is go out shopping so I usually just look online. One of my all time favorite place to look for baby boy stuff is
Gap
! Their baby clothes (and clothes for me) are seriously so cute and a lot of them don't look to "babyish", I am not a fan of the cheesy baby clothes so I love
Gap
for their selection of clothes that aren't cheesy! So here is my baby boy clothes favorites - Fall Edition!
Bottoms have been one of the hardest things for me to find. I am not a fan of leggings for a little boy, I think they are a little to feminine for me ( I do however like sweats for boys like
this
, and
this
) and I want my baby to look like a little man! That being said, if you have a hard time finding slim fitting jeans for your little boys.. check the girl section. I have found a couple of really cute slim/skinny fit jeans that are simple and you can't even tell that they are for a little girl!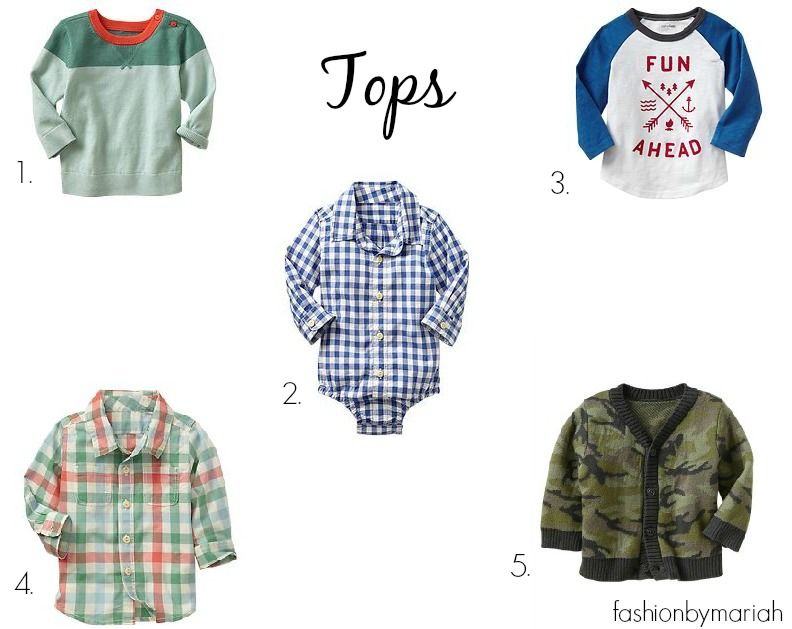 1
-
2
-
3
-
4
-
5
No this is not a sponsored post I just love all these items and had to share! I hope you all are having an amazing week. I have TONS of fun outfit posts and giveaways coming your way so stay tuned!
ALSO GAP IS OFFERING 40% off your purchase!!!!!