I am so excited to team up with Tori Peckham from Halo Couture Extensions and these amazing bloggers to bring you this giveaway! Two of you have the chance to win a $230 gift card for 20" extensions from Tori. I have asked her to tell us a little more about herself and why Halo Extensions are so great!
I am a licensed cosmetologist and have been doing hair for three years. I love everything about hair and I think the right style can completely change anyone's look. I have been wearing extensions on and off for the last six years and have tried nearly every kind; from clip in, to tape in, constantly trying to find a kind I loved. Always being on the search I heard about Halo Couture extensions and started my research. To me they seemed too good to be true. I thought there was no way you could just sit them on your head and no one would see them and they would stay in. What kept them there? It seemed crazy to me that there was no bonding of any sort to keep them secure. After extensive research and countless YouTube videos I checked around and found friends and colleagues who not only wore them but loved them. I was sold! I was like a little kid on Christmas morning waiting for the UPS man to deliver them! I instantly fell in love with the extensions they are so natural you can't even tell you're wearing them. They hardly tangle, are light on your head, and they stay in place perfectly, and did I mention completely damage free! They far surpass any extensions I have ever had and are totally worth the investment. I'm so excited to be doing a give away to help two people have beautiful hair with Halo Couture Extensions!
If you would like to purchase
extensions from Tori, you can call or text her at 435-469-0634.
CO HOSTS:
Raspberry Glow
Perfection Possibilities
Love, The Skinnys
The Red Closet Diary
Friday We're In Love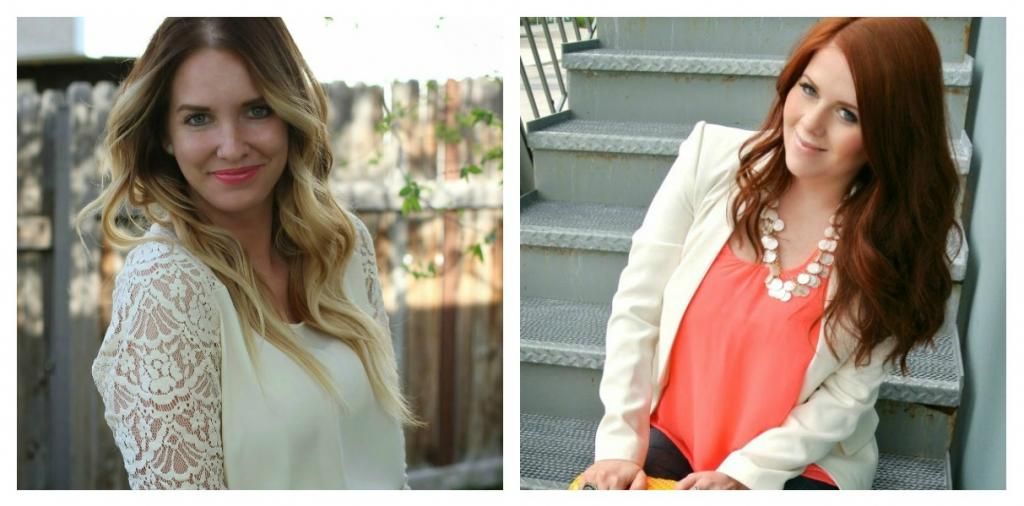 My Wardrobe Staples
Night Chayde
This giveaway is for U.S. only. Also, please only enter if you intend on buying Halo Extensions.